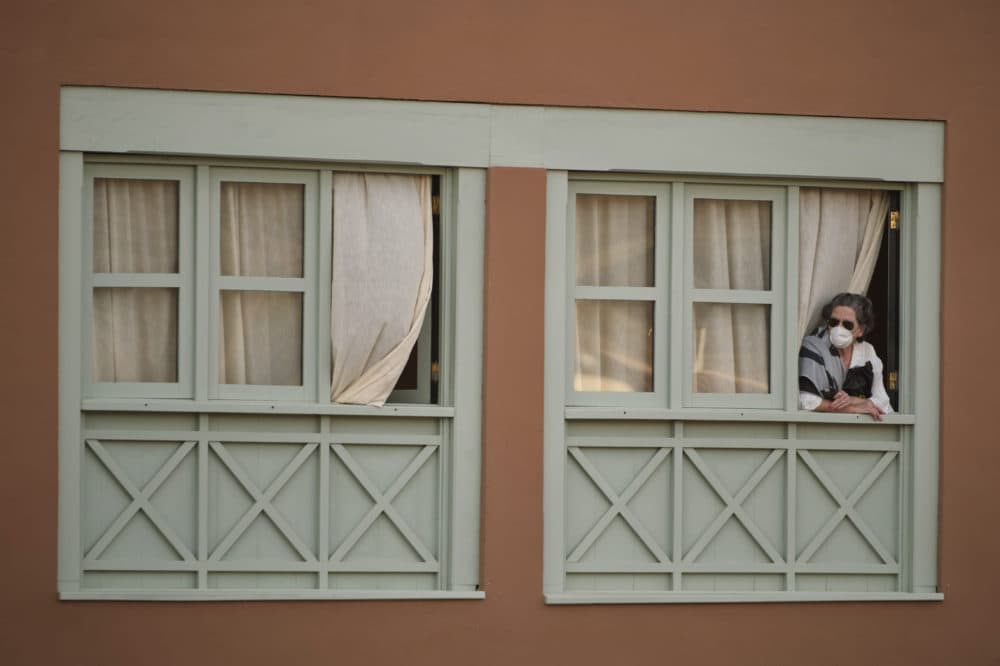 We find ourselves in a strange place in April of 2020, don't we? I was going to write about my own feelings of isolation and claustrophobia during quarantine, but why bother? We're all out of work (whether you're logging on from home or not), we're all alone, together (the tattoo I got 15 years ago is more ironic than ever), and we're all feeling some sort of internal dread (it feels sort of good to admit it)- so I'm not here to spread the doom. There's plenty of media outlets for that. I think it's more fun to talk about our new routines. We're creatures of habit, and while some can roll with the punches, others detest change- so lets talk about it.
I have a one year old girl. Her entire existence revolves around routine. She eats, sleeps and plays on a specific schedule. Global pandemic or not- that's business as usual. The change is that my partner and I are the ones running the show. A few weeks ago we woke up, got ready for work, and left our baby in the care of Nana- a saint who works at our house for free (big shout out to the NYS retirement system). Fast-forward to now. Nana can't see the baby, so we adapt.
We alternate early-to-rise morning at 7:30- change, feed, and play with the baby.  At 10 am she takes a nap. We try and take turns exercising, we read, we do some school work (we're both teachers and have to run Google classrooms so we continue to get paid). Baby wakes up near 11. We give her a bottle and a small snack- and hopefully (if we're blessed with the sun or a lack of biting wind) we bundle her up and head out for walk in the neighborhood- choosing the streets we hope are the least populated, since people are now afraid of each other.
1 pm is lunch time. We listen to music and feed the kid. She eats, laughs, and throws some pieces of food on the floor. Weather permitting, we attempt a second walk. These are the best days. Fresh air twice in a day really helps my mental. Near 3 pm it's time for another nap. Around this time is when I usually have my 1st drink. Nap ends around 4:30 or so. Baby rises and has a bottle, and it's play time until 5:30.
5:30 is snack and FaceTime time. We call both sets of grandparents. This is our new normal. Lots of baby noises, voices, and laughs. 6 pm we watch a very specific set of YouTube videos. These include No Doubt, solo Gwen songs, Madonna's greatest hits, and a few Disney hits. I can tell you exactly how and why Gwen Stefani wrote "Holla Back Girl" (fuck you Courtney Love). I know the songs from Sing by heart. It's what we do- every single night.
Baby takes a bath at 7:15 then has dinner. She finishes with a bottle, and is asleep by 8.  We make some dinner and eat quietly on the couch. We watch something we've already seen because it feels comfortable to know what's coming. We check our phones- a lot. Sometimes I read the local news- it's not that I don't want to know what's happening in the country- it's just that I already know about the APEX and how far we are from returning to "normal".
I get to thinking sometimes. We've got a real appetite for destruction. Are we going to make some changes to the way we live once we're allowed to live again? Have we actually lost any freedoms at all- or has this hard reset forced us to confront some issues and find some answers within ourselves? I feel for my people in the service industries. I feel bad about the economy. I'm scared that our government wasn't prepared for this sort of thing- but can anyone actually prepare for such a thing? I get to thinking sometimes.
I should be writing more. I hope we'll be able to get groceries in a few weeks. The Hollywood side of my brain says I should take my money out of the bank and find a good stash spot in the basement.  I bought an iPhone so I can FaceTime my friends. The daily grind is more than an OK coffee shop on Lark Street. I can't wait to go to a bar on Lark Street. I'm not eating takeout. I haven't had a cigarette in month. I don't miss the rat race, but I can't wait to go to work. I hope all the kids in my city- who got two free meals every single day- are fed and staying home. It drives me crazy to see people in NYC parks. I'm talking less and listening more.  There's so much great music in the world, and that gives me peace of mind sometimes. The world doesn't need more live stream DJ's. I get to thinking sometimes.
Here's a song that I love. If you've got Spotify find me at hardworkinghand. There's a bunch of playlists there that I love curating and sharing. Take care of yourself and your family. See you in October.