You've stumbled onto the confessions of an old, washed rap dinosaur whose routine is painfully typical. He turns on the laptop every few days- checks the same sites that remind him it's getting harder and harder to relate. He crafts anonymous and meticulously critical (yet hilarious) comments for the culture (after checking for grammar errors). Defeated, he closes the laptop and presses play on his personally curated Spotify playlist titled, The Ledge, because why call it anything else when you're old and washed.
Yet even in the face of cynicism, old head aches and pains, and the perpetual drone of radio turn-uppery, there's still plenty of heat to be heard. Casually, gems rear their head and remind me why I fucked with this blog in the first place. It's always been my mission to provide relevant content on a platform where the music takes the lead. But that music has to move me. If not, what's the use?
Lately, that music is courtesy of Lansky Jones- a rapper with his ear turned towards the boroughs that raised him; a group member of Children of the Night and Fool's Gold Records collective World's Fair, and all around renaissance man of an East Coast sound that is very much alive and well. Dangerfield is New York in the summer- a passionate two-mile jog in scuffed Timbs- with a few sweaty turnstile hurdles for good measure. Take a few minutes and get familiar with Lansky Jones.
SGH-Dangerfield feels like an album, which is weird because today's music world seems to rock with single after single. Did you conceptualize the project from end to end or did you build it as it blossomed through the recording process?
Lansky Jones- I'm a fan of continuity. I'm also an album over singles kinda guy. So both have a huge influence over how I look at creating an album. I treat it like writing a novel. But this comes together after I have enough songs recorded. Then I see the underlying theme. Once I have that-I have a direction. Only way to find that is through trial and error, working on songs until something clicks. Then you push the album in that direction, nurture it along and it begins to take shape.
The original title was Notes Of A Native Son. I say I treat the album writing process like a novel but in this case, more of a memoir or a collection of stories that correlate, similar to James Baldwin's work.
SGH- James Baldwin wrote with a rhythm to his prose, his words read like jazz and hip hop- calculated,  but free. How do you get your mind ready to write? Does a beat have to move you, or do you jot ideas on paper or your phone when the time is right?
LJ- I got millions of gibberish voice notes and ideas in my phone. When it comes to something specific I'll record myself on the phone, in the crib, with the beat blasting in the background on my monitors. It's just melodies, be it the chorus or the flow of the verses. I usually get to a point I'm like BOOM that's it and it's a finite thing. I form words around it after that, using the mood of the production to dictate the song's direction.
I'm a huge fan of gonzo journalism. It's crazy nobody has ever applied the process to rap. It's perfectly applicable. I'll hang around the strangest fucking people and witness some wild fucking things for the sake of inspiration. I like to have conversations with people everywhere- be it outside a bar or in a cab, in the streets. Learning what makes others tick is beneficial in so many ways. I used to be a social moron, but by talking to all walks of life I've developed a knack for face to face communication. With World's Fair at one point I had writers block for three years, because I was using the group as a crutch; I wanted to stay home and be a lab rat, and if I had to go out you'd normally catch the others doing the talking while I was a wall flower on my phone, bopping my head to whatever overplayed song they had on in the background. This only made matters worse. I was searching desperately for where to draw inspiration. Turns out it'd been what I was avoiding all along; people.
As far as a beat moving me man, it truly helps. And it makes the writing process more exciting, but that even used to backfire. In the Children of the Night days- after we started getting original beats- we'd have an insane amount of writers block because we felt we couldn't do an original beat any justice. It was a moot point.
SGH- Social media is the new A&R. The new publicist. How do you navigate social media in your career. Is it a tool or a nuisance?
LJ- It's both a tool and a nuisance. I've created hours of content in promotion of Dangerfield. Some catch on, some that I think will catch on don't. Sometimes that's reflective of the hour you put things up. What irritates me about it is at the end of the day, this shit a popularity contest. If you have under a certain amount of followers, people are less likely to check for you. I've had labels turn me down simply because of my follower count. My follower count does not reflect the quality of music I put out because it was only as recent as the release of Dangerfield that I've been promoting my music on social media. I happen to have an okay personality, so I draw new fans in mostly because of silly shit I post. Video clips of my own ridiculousness seem to get the most fan engagement. The music is the icing on the cake.
SGH- Is there one without the other? A career in music without jumping through social media hoops?
LJ- Unless an artist can leverage their way up through nepotism, seems like there isn't.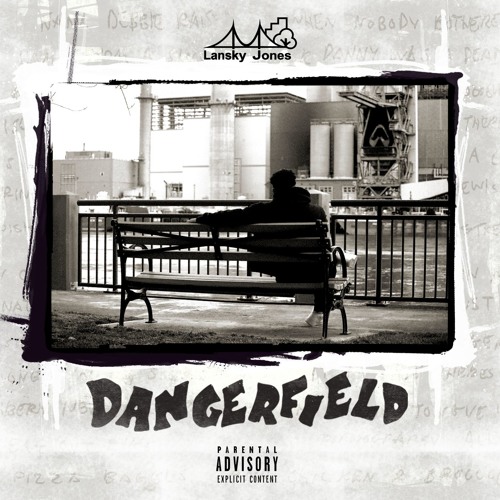 SGH- Rodney Dangerfield claimed he "got no respect". How does a rapper get it today and maintain it, especially when the market feels so saturated?
LJ- Consistency. You gotta have a hit every summer. If you don't, and when you with your new girlfriend and her mother asks you "so what do you do?", and you say "I'm a rapper", it essentially translates as, "I'm a starving, partially delusional man-child. Also, I live on a couch in my moms basement". I'm not drawing from  personal experience at all, by the way.  But seriously, I'm using that as an analogy for how anyone will look at you. It's easy to categorize someone as washed up- in a day and age where the beginning of the week the world is focused on one thing, and by Friday it's forgotten. You have to be consistent and make the right choices, with an emphasis on maintaining your artistic integrity.
SGH- Dangerfield is- without a doubt- a record from New York, for New York, by New York. Was it a conscious effort to craft this project in a certain light? Or is that just where you land naturally when choosing sounds?
LJ- New York has had a major impact on all aspects of my life. It's just something I naturally think about and write about all the time. When it comes to creative projects, I always think in terms of narrative. For that reason New York filmmakers-the important ones-have had a lasting impression on me. Anime and manga also play an influence in my writing in terms of canon.
These are the sounds of the streets, all the sounds on Dangerfield are sounds reminiscent of what I was brought up around, irregardless of era. I kind of tried to take pieces from every era and modernize them into one cohesive soundscape.
The love letter at the end of "Arizona Lemon Iced Tea"…it's Chaz Palminteri on some Bronx Tale 2019 shit. The perfect narrative.
LJ- Thank you bro. Yeah man, Reni (from World's Fair) bodies that shit and dude is usually a clown so when he hit me with that I was like hold on what type of Paid In Full ass shit is this…
If you're letting one tape rock until it pops, what's it going to be?
LJ- Honestly I'm not even trying to be that guy but, the album I dead been playing front to back and over again is Dangerfield. And humble brag-most people who have listened to the album tell me that they have it on repeat. I'm not even lying or exaggerating. See for ya self!  It's honestly the New York album I've been wanting to hear for years-that hasn't existed in such a long time.
When its 95 degrees on those NYC streets in July, whats your drink of choice?
LJ- Vintage Seltzer, mandarin orange. Make that the very rare cranberry flavor. The carbonation is through the roof. I been trying to get the Vintage Seltzer sponsorship for a long time.
Don't sleep on Dangerfield. Stream it, buy it, trade it. Just make sure you push it forward. That's the best and only treatment for the music that we-the fans and critics- can control. Shout out to Lansky for his time and patience.  He understood that a two-month old baby girl is an other worldly time commitment. Follow him on all socials @lanskyjones. He's a stand up guy. A real mensch.