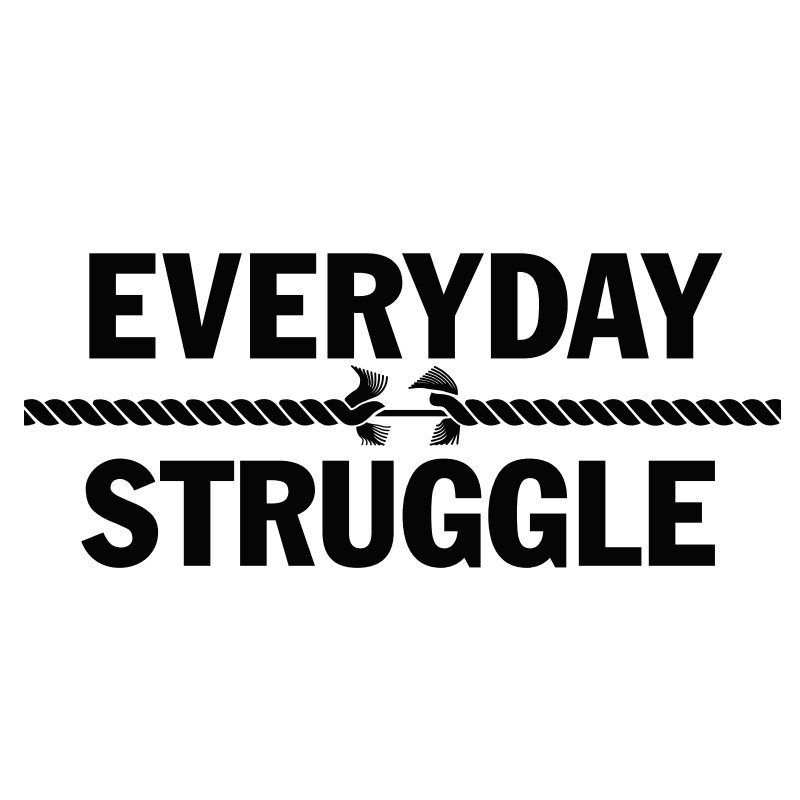 Complex had a gold mine with Everyday Struggle. DJ Akademiks and Joe Budden brought separate crowds to an electric space each morning, and they put up NUMBERS. Ak was the new school kid championing the music that Budden considered trash, and the act was executed with perfection on a daily basis.
Complex is owned by Verizon, and Verizon isn't down with abrasive Joe Budden. Negotiation time came and went and Joe didn't budge, so Complex moved on without him. Colossal mistake on Complex's end. Joe summed it up perfectly on his podcast last week. "The ad revenue bag with Joe and without Joe are two different bags", and that's the truth Ruth. Joe made the show move. Sure, Ak has his YouTube niche and he'll keep that momentum whether Everyday Struggle lives or dies, but it was salty-ass old head Joe that gave the show it's competitive edge. Corporate internet/TV/radio panders, and Joe didn't pander to shit. Suits cannot stand behind the tattooed, loud, angry Black man, and Complex/Verizon proved it.
Quietly, Joe slid over to Revolt last week and filmed a 'Year End' special with Charlamagne and it was fire. If there's one man who can capitalize on Complex's loss it's Diddy. Diddy's made a career making the right move, and signing Joe Budden as a media personality this second is his best possible move. Joe would do nothing more than boost the popularity of Diddy's network, which honestly hasn't popped quite yet. Revolt is quietly doing its thing, but the network still left of the radar for most rap fans.
For me, Complex is a wrap. I subscribed to the Complex YouTube channel for two reasons. One was Everyday Struggle, and the other was to make Jaden Smith/Beija comparisons because I swear to God they're the same person. Either way, it's fuck Complex for waving it's flag and proving once again that corporate America has its head completely up his ass.
Check out the clip below of Joe letting us know what really went down. All the man wanted was smoking lounge… Enjoy your New Year and party harder than you think you can.